Entertainment & Seminars
A variety of entertainment and seminars will be ongoing throughout event.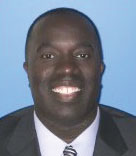 9:45 a.m. – The Latest Scams and Fraud Schemes Targeting Older Adults
Presented by Jerry Mitchell, Outreach Specialist, Pennsylvania Office of the Attorney General
Jerry Mitchell works with community groups, school districts, law enforcement, legislatures, and senior groups to help educate Pennsylvanians on topics ranging from the latest scams to social media awareness to drug trends and the dangers of illegal drugs.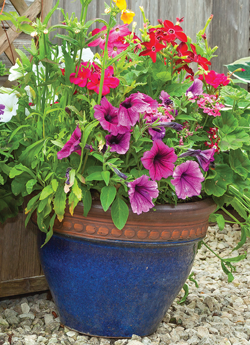 10:30 a.m. – Container Gardening for Year-Round Enjoyment
Presented by Kathy Quarles, "Garden Guru" at Stauffers of Kissel Hill
SKH's "Garden Guru," Kathy Quarles, will demonstrate how to use annuals, perennials, bulbs, and greens to get year-round use of your container garden, as well as what plants, containers, soil, and fertilizer to choose to ensure the best performance.
11:15 a.m. – Elvis Presley Tribute Artist Performance
Presented by Jeff Krick Jr.
At only 25, Reading native Jeff Krick Jr. is one of the most successful Elvis tribute artists in the country. At age 19, Jeff placed No. 6 in the world at the prestigious Ultimate Elvis Tribute Contest and in the top 10 at the Images of the King Contest in Memphis. He is a two-time fan-favorite award winner and three-time top 10 finalist at Maryland's Ocean City Tribute Festival, and Jeff has headlined cruise ships and numerous Elvis music festivals.
---
---
Advertising and sponsorship in On-Line Publishers' publications and [50plus EXPOs and Women's Expos] have made a positive impact on Homeland Center's awareness and attracted residents and clients to our 150-year-old senior healthcare facility. Their creative and editorial staff always respond positively and have helped immeasurably as we expanded our outreach services in hospice, home care, and home health. ~ Betty H., Homeland Center / Homeland at Home
Your shows are some of the best shows we do … and we do a lot. We look forward to your shows because they are so well run and produce quality leads. ~ Michael Newell, Homespire Windows & Doors
I thought the Expo was great. I believe we had more people this year than the last. We were busy the biggest part of the day … There was also time to network with the other vendors prior to the close of the Expo … I can't say enough good things about the Expo [and] the folks who are responsible from the beginning to the end. ~ Karen Bruner, Asbury Home Services
Exhibitor Booth Registration
×