Entertainment & Seminars
A variety of entertainment and seminars will be ongoing throughout event.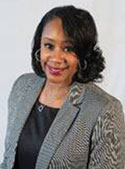 9:45 a.m. – Medicare Basics: Your Questions Answered
Presented by Taneya Porter, Medicare and Individual Sales Representative, Capital Blue Cross
Medicare — a word most people cringe at, and some can't believe the term even applies to them. Attend this free seminar and learn the basics: what the differences are between Medicare Advantage and Medicare Supplemental plans, when you should initiate the process, how to avoid late-enrollment penalties, and more.
10:30 a.m. – Educational Retirement Seminar
Presented by Retirement Specialists by 1st Choice Financial Services
This seminar will provide much-needed information to help you better understand Social Security and Medicare and will help you determine the best options for your situation. Learn about maximizing your Social Security benefits, Medicare choices, taxes in retirement, and pension and 401(k) decisions.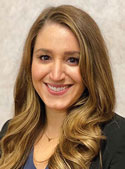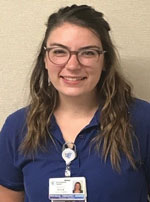 11:15 a.m. – Why Staying Active is So Important for Your Physical and Cognitive Well-being
Presented by Jessica Arnold, Director of Therapy, and Kylie Van Dam, Senior Physical Therapist, Encompass Health Rehabilitation Hospital of Mechanicsburg
Learn how staying active will help protect your brain, maintain sleep quality, and enhance your mental well-being. Key takeaways will include increasing your energy level and lowering your risk for developing cognitive impairments.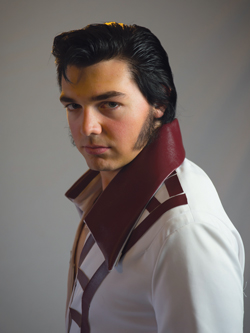 11:15 a.m. – Elvis Presley Tribute Artist Performance
Presented by Jeff Krick Jr.
At only 25, Reading native Jeff Krick Jr. is one of the most successful Elvis tribute artists in the country. At age 19, Jeff placed No. 6 in the world at the prestigious Ultimate Elvis Tribute Contest and in the top 10 at the Images of the King Contest in Memphis. He is a two-time fan-favorite award winner and three-time top 10 finalist at Maryland's Ocean City Tribute Festival, and Jeff has headlined cruise ships and numerous Elvis music festivals.
---
---
Advertising and sponsorship in On-Line Publishers' publications and [50plus EXPOs and Women's Expos] have made a positive impact on Homeland Center's awareness and attracted residents and clients to our 150-year-old senior healthcare facility. Their creative and editorial staff always respond positively and have helped immeasurably as we expanded our outreach services in hospice, home care, and home health. ~ Betty H., Homeland Center / Homeland at Home
Your shows are some of the best shows we do … and we do a lot. We look forward to your shows because they are so well run and produce quality leads. ~ Michael Newell, Homespire Windows & Doors
I thought the Expo was great. I believe we had more people this year than the last. We were busy the biggest part of the day … There was also time to network with the other vendors prior to the close of the Expo … I can't say enough good things about the Expo [and] the folks who are responsible from the beginning to the end. ~ Karen Bruner, Asbury Home Services
Exhibitor Booth Registration
×