2024 Sponsors & Exhibitors
Please check back for a complete listing of 2024 sponsors and exhibitors.
---
2023 Sponsors and Exhibitors
Take a look at the wide variety of sponsors and exhibitors featured in 2023 and be sure to check back for this 2024's exciting new line-up!
BROUGHT TO YOU BY: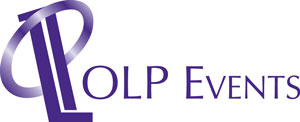 OLP Events is your connection to a specific audience that affords the opportunity to offer information on a personal level in a positive and fun environment! We produce: six 50plus EXPOs geared toward baby boomers, seniors, their families and caregivers, and six women's expos for women of all ages to relax and rejuvenate.
PRINCIPAL SPONSORS

50plus Life is a monthly publication for and about the 50+ community with editions in Chester, Cumberland, Dauphin, Lancaster, Lebanon, and York counties. 50plus Life is published by On-Line Publishers, Inc., a marketing company that also produces regional 50plus EXPOs as well as pointed marketing pieces to help bring people and businesses together.

A monthly publication focused on the interests of women executives in Central Pennsylvania. BusinessWoman magazine highlights leaders within our community and provides information to advance a successful career and a balanced life.


We know that you want to live life on your own terms and we offer a broad range of choices to meet your needs. Homeland accommodates all levels of care and our residents stay with us as their needs change. We offer comprehensive, on-site medical assistance that includes 24/7 nursing support and an on-call physician. Support is available through our Homeland Hospice.
HEALTH & WELLNESS SPONSOR

UPMC in Central Pa., part of the UPMC global integrated health network, is the region's premier health care hub serving the 10-county region. Its seven acute care hospitals with 1,283 licensed beds have more than 51,300 admissions, 5,700 births, and 222,700 emergency department visits annually. UPMC in Central Pa. is made up of more than 2,900 physicians and allied health professionals, and approximately 13,000 employees providing care for area residents. It also includes more than 60 primary care practices and more than 200 specialty practices, as well as six surgery centers, seven Hillman Cancer Centers, and 11 urgent/express care sites. In the most recent fiscal year, UPMC in Central pa. contributed $125 million in community benefits, while dedicating $63 million to care for those who did not have the means to pay. You can find out more about UPMC in Central Pa. at UPMC.com/CentralPa.
SUPPORTING SPONSORS

Capital Blue Cross serves a 21-county region in Central Pennsylvania and the Lehigh Valley by offering health insurance products, services and technology solutions that provide peace of mind and promote health and wellness for our members. We focus on simplifying and personalizing the healthcare experience and using innovative solutions – including patient-focused care models, actionable data, and digital health technologies – to create healthier lives and lower healthcare costs. Our Capital Blue Cross Connect health and wellness centers provide in-person service and inspiration to help people reach their health goals. Capital Blue Cross is an independent licensee of the Blue Cross Blue Shield Association.

One of America's leading health insurance organizations, Highmark Blue Shield works passionately to deliver high-quality, accessible, understandable, and affordable experiences, outcomes, and solutions to customers. Highmark Blue Shield serves the 21 counties of central Pennsylvania and the Lehigh Valley as a full-service health plan. For more information, visit highmarkblueshield.com
MEDIA SPONSORS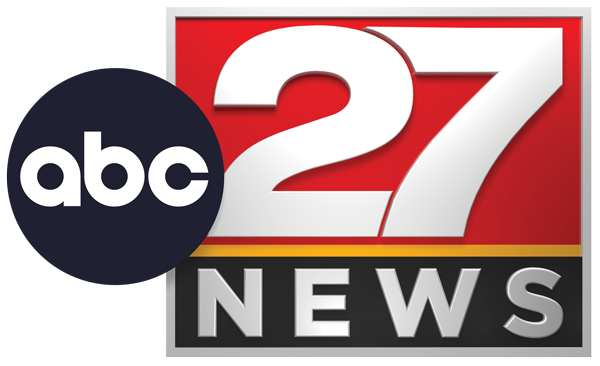 abc27 News, weather, traffic and sports for Harrisburg, York, Lancaster and Lebanon from WHTM-TV, central Pennsylvania's local ABC television affiliate.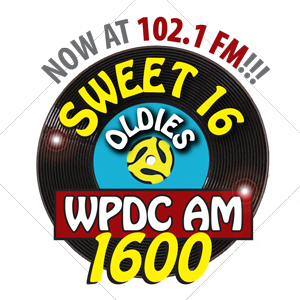 Sweet 16 WPDC is the only oldies station serving the Lancaster/Lebanon market with over 2000 songs from the 50's, 60's, 70's, and 80's. Available at AM 1600, FM 102.1, and anywhere on the free Simple Radio app.
2023 EXHIBITORS & SPONSORS
58 Foundations
AAA Central Penn
Aetna
AiRiderusa
AmeriBest Home Care
AmeriHealth Caritas CHC
Bath Fitter
Bitner Family Funeral Homes
Bridges at Bent Creek
CapTel Outreach
Cardiovascular Experts
Center for Independent Living Of Central PA/ PA Link to Aging and Disability Resources for Dauphin County
Central Penn College
Central Pennsylvania Cremation Society
ClearCaptions
Compassus Hospice - Harrisburg
Dauphin County Area Agency on Aging: Ombudsman
Dauphin County Area Agency on Aging: PA Medi
Dauphin County Council on Aging & Veteran's Affairs
Department of Environmental Protection - Radon Division
East Shore Healthcare
Edward Jones
Elite Home Health Care
Emergency Health Services Federation
Empire Beauty School
Focal Point Remodeling
Full Blast Pressure Washing
Geisinger Health Plan
Harrisburg Office of Bureau of Blindness & Visual Services
Hearing Life
Hess Auction Group
HomeRite
Humana
Integrity Construction and Windows
Kitchen Saver
Klausmair Construction
Johnson Duffie
The Julie Hess Team, Keller Williams of Central PA
LeafGuard
Miracle-Ear
Morcom Law, LLC
Neill Funeral Home
Orthopedic Institute of Pennsylvania
PA Public Utility Commission
PA Office of Attorney General
PA Office of the State Fire Commissioner
PA Treasury Dept
Patio Enclosures
Peace of Mind Protection Company
Pennsylvania Captel
Pennsylvania Lottery
Renewal by Andersen
Renu Solar & Roofing
RetireUS
Schumie Insurance
SeniorLIFE Harrisburg
Senior Life Insurance Company Susan Press Final Expense Specialist
Smart Life via Willow Valley
Sundance Vacations
The Terraces at Capitol Village
Topp Home
Touch of Color Flooring
Twila Glenn Group at Joy Daniels Real Estate Group
UnitedHealthcare
UPMC HealthPlan
US Attorney's Office Middle District of PA
Vision Resources of Central Pennsylvania
Wellcare by Allwell
Your CBD Store / Sunmed - Camp Hill
---
---
Advertising and sponsorship in On-Line Publishers' publications and [50plus EXPOs and Women's Expos] have made a positive impact on Homeland Center's awareness and attracted residents and clients to our 150-year-old senior healthcare facility. Their creative and editorial staff always respond positively and have helped immeasurably as we expanded our outreach services in hospice, home care, and home health. ~ Betty H., Homeland Center / Homeland at Home
Your shows are some of the best shows we do … and we do a lot. We look forward to your shows because they are so well run and produce quality leads. ~ Michael Newell, Homespire Windows & Doors
I thought the Expo was great. I believe we had more people this year than the last. We were busy the biggest part of the day … There was also time to network with the other vendors prior to the close of the Expo … I can't say enough good things about the Expo [and] the folks who are responsible from the beginning to the end. ~ Karen Bruner, Asbury Home Services
Exhibitor Booth Registration
×