Entertainment & Seminars
A variety of entertainment and seminars will be ongoing throughout event.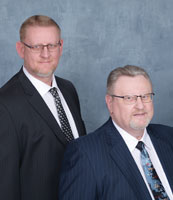 9:45 a.m. – Educational Retirement Seminar
Presented by Alvin Deitrich, founder, CEO, and retirement advisor, and Kevin Deitrich, vice president and retirement advisor, 1st Choice Financial
This seminar will provide you with much-needed information to help you better understand Social Security and Medicare and will help you to determine the best options for your situation. During the seminar you will learn about maximizing your Social Security benefits, Medicare choices, taxes in retirement, and pension and 401(k) decisions.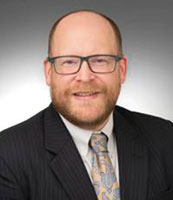 10:30 a.m. – The Journey to a Healthier You Starts Today: Let's Talk about Your Weight-Loss Options at UPMC
Presented by Justin Rosenberger, DO, UPMC
UPMC Weight Management in Central PA offers you medical and surgical options to meet your weight-loss needs. Join Dr. Justin Rosenberger to talk about how UPMC can help you reach a healthy weight and their commitment to helping you maintain that loss. Explore how their certified medical providers, dietitians, and extended professional teams — located in Lancaster, Lititz, Hershey, Harrisburg, York, and Camp Hill — can help you achieve your goals.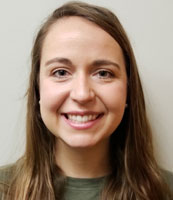 11:15 a.m. – Knee Pain and You
Presented by Sarah "Tilly" Martz, DPT, Madden & Gilbert Physical Therapy
Learn how to get back to normal naturally, without pain, medications, injections, or surgeries. Discover the top three causes of knee pain that can lead to a knee replacement and a long recovery; the biggest mistake knee-pain sufferers make that can leave them homebound; and a way to get your life back and stop relying on painkillers to get through the day.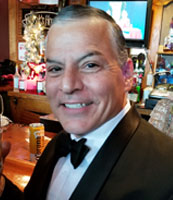 Noon – Frank Sinatra Tribute Artist
Presented by Rich DeSimone
Rich DeSimone has been performing his tribute to Ol' Blue Eyes for the past 20-plus years. Rich strives to recreate the sound, look, and overall experience of seeing The Chairman of the Board. Hailing from Gilbertsville, Pa., Rich is excited to make his debut at the 50plus EXPO. For more information on Rich, visit www.croonerrich.com.
---
---
Advertising and sponsorship in On-Line Publishers' publications and [50plus EXPOs and Women's Expos] have made a positive impact on Homeland Center's awareness and attracted residents and clients to our 150-year-old senior healthcare facility. Their creative and editorial staff always respond positively and have helped immeasurably as we expanded our outreach services in hospice, home care, and home health. ~ Betty H., Homeland Center / Homeland at Home
Your shows are some of the best shows we do … and we do a lot. We look forward to your shows because they are so well run and produce quality leads. ~ Michael Newell, Homespire Windows & Doors
I thought the Expo was great. I believe we had more people this year than the last. We were busy the biggest part of the day … There was also time to network with the other vendors prior to the close of the Expo … I can't say enough good things about the Expo [and] the folks who are responsible from the beginning to the end. ~ Karen Bruner, Asbury Home Services
Exhibitor Booth Registration
×